Starry Kitchen went from from an underground restaurant operating in Thi and Nguyen Tran's North Hollywood apartment to a legit dinner pop-up at Tiara Cafe.
[caption id="attachment_6163" align="alignnone" width="540" caption="Carmelized claypot striped bass with pancetta at Starry Nights."]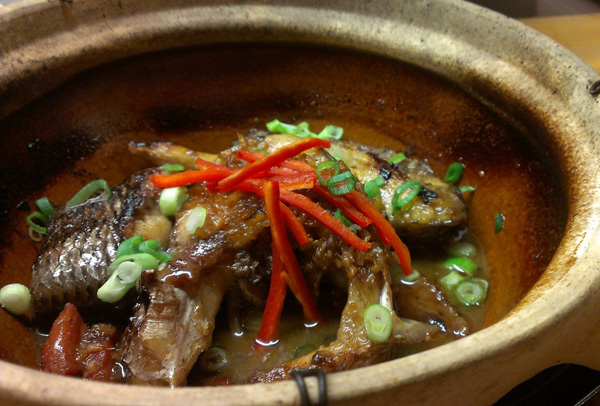 [/caption]
Starry Kitchen
went from from an underground restaurant operating in Thi and Nguyen Tran's North Hollywood apartment to a legit dinner option, serving evening meals at Downtown's
Tiara Cafe
. Chef Thi Tran's dishes have an authentic Asian flavor that was so good, people were willing to travel to the Trans' apartment and pay for the food—until the health department found out about the operation. Last summer, Starry Kitchen started serving legally at Tiara Cafe as Starry Kitchen Nights. We caught up with Thi Tran, known as the "Kitchen Ninja," about going legit and what's next. [caption id="" align="alignright" width="240" caption="Thi Tran, the Kitchen Ninja"]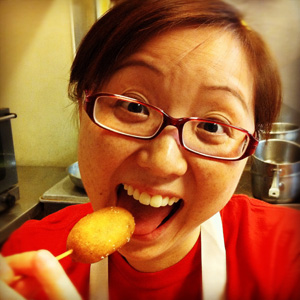 [/caption] I was laid off from my advertising job and was cooking a lot cause I was bored. I always loved to cook, so my husband and friends were like "Why don't you cook for the public or open a restaurant?" So it began. We set up in our back patio and open to our neighbors and friends. It was meant to be fun and all of a sudden we got big. Word spread!
When did you decide to take the restaurant out of your apartment and into the city?
First, our apartment service got bigger than we ever thought it would so we started thinking about it. Secondly, when the health department found us, we knew we had to do something. Thirdly, we got approached by a friend who had a restaurant that wasn't doing well, so we took the chance since there was nothing to lose.
After closing up in Downtown LA, where Starry Kitchen served last summer, you started serving at Tiara Cafe for dinner as Starry Kitchen Nights since August. How has that been going and are there any plans to expand?
It has been rough. It's like starting all over again with our business. We have always been known for lunch and now we are doing sit-down dinners—new menu, new concept, new everything! The area is different so it did take a little bit time to get people to come in, but it seems to be getting better every week
Your dishes—Niman Ranch ribeye beef satay noodles, singaporean chili crab, Malaysian chicken curry pot pie—have a unique Asian flavor. How did come up with these combinations and what are your influences?
Honestly, by eating a lot of different Asian food. I love crab and I love noodles and I love spicy. Going to different restaurants helped influence me because a lot of times. The Cantonese side of me will come out and I will say I can make it better—at least I think so (laughs).
When and how did you become interested in cooking?
Since I am Asian and I grew up eating Asian food all my life, it's not too hard for me to come up with the flavors. I love Asian food. I used to travel to Asia a lot since I have relatives there and all I do is eat. After moving away to college, I had no one to take care of me except myself. All I do is cook and as I got older I enjoy cooking even more. Eating Asian food in general influences me.
What is your favorite ingredient to cook with? What is the most outrageous ingredient you've ever cooked with?
Hmm. That is a hard one. I love like kaffir leaves or osmanthus flowers. They just smell so refreshing.
Starry Kitchen Nights' menu is always changing. What have been some of your favorite dishes? Is there a dish or kind of dish that you will always serve?
I will not say our menu is always changing. That was more the lunch menu, but we had taken things off the menu because not too many people order the Burmese-style Confit Chicken Wings. I love that dish; I never understand why people didn't order. Maybe they just have bad taste (laughs). We'll always serve Crispy Tofu Balls. It's what got us popular and what we're known for.
How did you become known as the "kitchen ninja"?
Well, it was my husband that gave me that name. I don't know, I guess I am in the kitchen a lot and I run around like a ninja and I can be crazy!
How would you describe the perfect meal?
Something that is comforting and warm to the stomach. I love simple; porridge or soup with rice or with stir fried veggies is perfect for me. Or even a bowl of noodle soup. Yummy!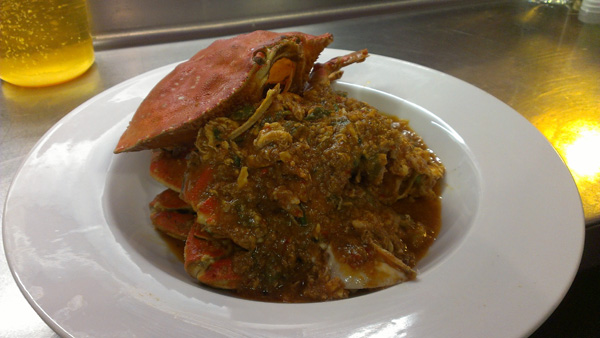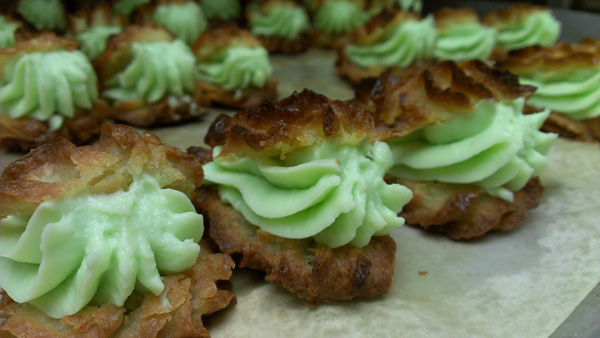 Facebook
Tweet
Linkedin
Pinterest
Google +
Interested in becoming a Contributor?