With so many different options, LA's food tuck scene can get be a little overwhelming. Here are 10 favorites that we recommend.
Hundreds of food trucks roam Los Angeles daily, serving up delicious bites with pretty much any cuisine diners could want and a few dishes they have probably never heard of. With Korean BBQ, Vietnamese food, oversized gourmet burgers, French and a variety of new culinary creations—it can all get a little overwhelming.  Here are 10 favorites that we recommend checking out:
Grilled Cheese Truck
@grlldcheesetruk Who doesn't love the perfect grilled cheese sandwich? The Grilled Cheese Truck is serving up everything that we love about grilled cheese (namely: cheese). The menu includes a variety of delicious plain grilled cheese sandwiches with any cheese of your choice (think habanero jack and double cream brie) plus melts and add ons to create the perfect melt. The truck usually roams the west side: Culver City, Santa Monica and West Hollywood.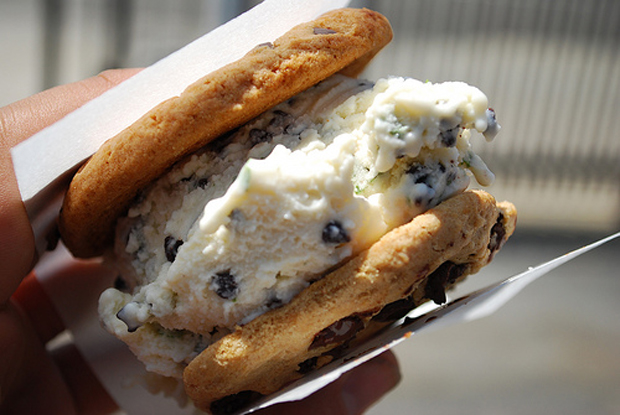 Coolhaus
@COOLHAUS Coolhaus "sammies" are made for summer. This truck serves up gourmet ice cream sandwiches that take the idea of cookies and ice cream to the next level, with flavors to match. Think olive oil ice cream or blood orange sorbet with red velvet cookies or double chocolate with sea salt. The combinations are sinful and satisfying.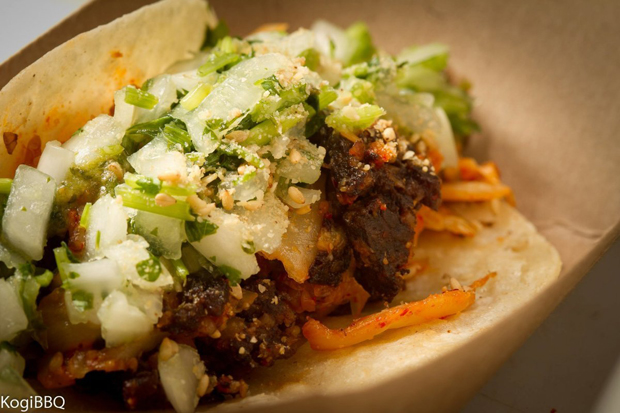 Kogi Korean BBQ
Kogi is quite possibly the truck heard around the world, as its recognized as the first food truck to start the current movement. The Korgi fleet brings Korean-Mexican hybrid cuisine to the masses and continues to draw long lines. Celebrity chef Roy Choi's culinary inspiration has inspired countless others with his Korean BBQ tacos, burritos and Kogi kimchi quesadillas. We think it's a match made in heaven.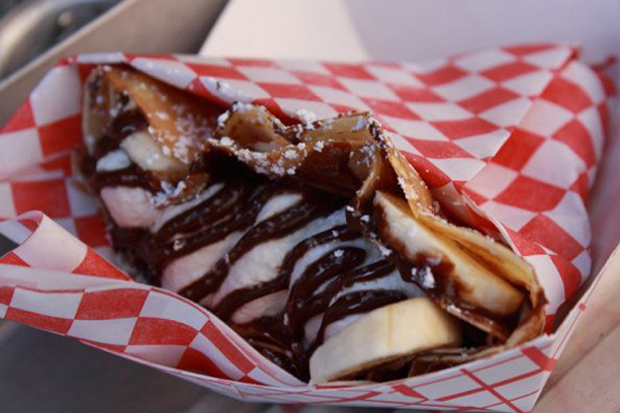 Crepe'N Around
If you're looking for delicious savory or sweet French inspired crepes from a trained pastry chef, then look no further than family run Crepe'N Around truck. Using gourmet speciality meats and cheeses as well as fresh fruit, Crep'N Around is serving up plenty of tasty options, notably the Maple Glazed Pork Crepe and the sweet S'mores Crepe (with "truckmade" chocolate sauce.)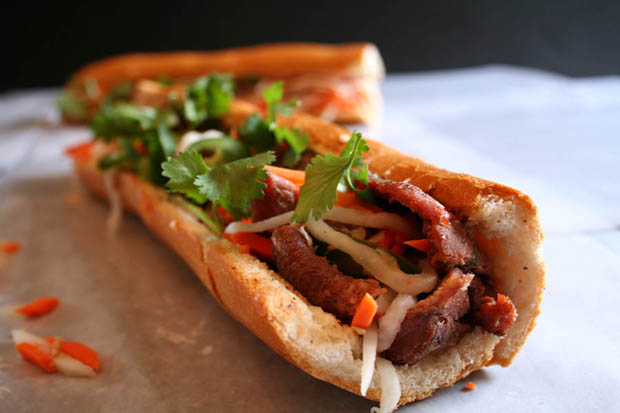 Nom Nom Truck
Nom is right. That's pretty much all that we can utter when we feast upon on of Nom Nom Truck's Banh Mi sandwiches. These delicious Vietnamese dishes are served up with local ingredients and on baguettes, in tacos or in a salad will have your tastebuds thanking you.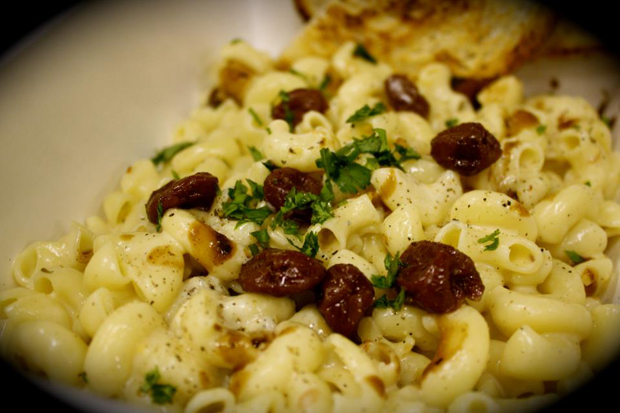 Vizzi
While you might flock to other food trucks for their delicious (albeit unhealthy) fried comfort foods, Vizzi truck is straying from the norm with simple gourmet dishes. For those looking beyond burgers, Vizzi serves truffle popcorn, garlic poached lobster tail and butternut squash soup to the delight of foodies all across town.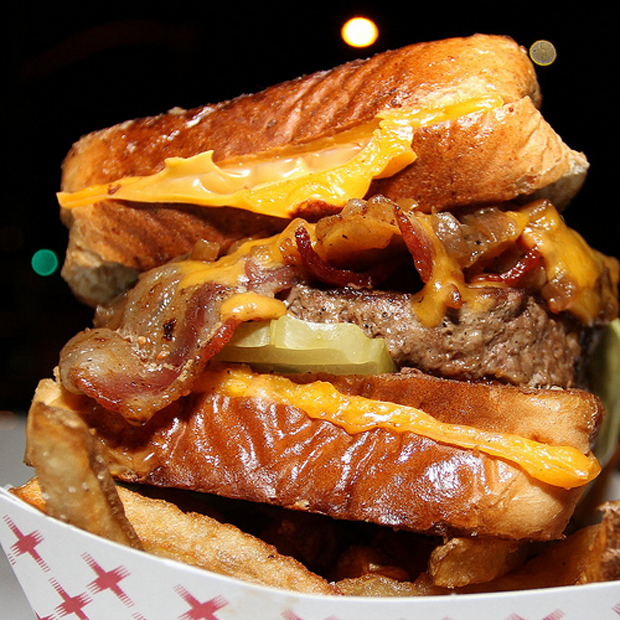 Grill 'Em All
After winning the first season of Food Network's reality competition show "Great Food Truck Race," The Grill 'Em All truck has taken LA by storm. The truck serves signature dishes complete with heavy metal themed burgers, fries, melts, beer and more. Its like a rock concert and gastropub on wheels.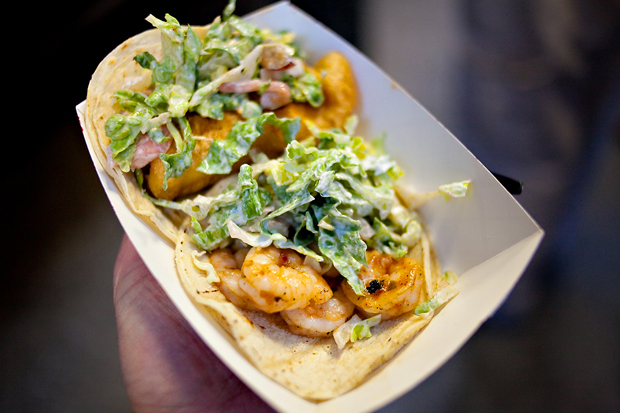 Komodo
Asian and French cuisine come together like soulmates in Komodo truck's fare. There is plenty of gourmet to choose from, with fresh seafood, spices and fruit to liven up your bored palate. Try any of the open faced tacos with the crowd-favorite truffle fries.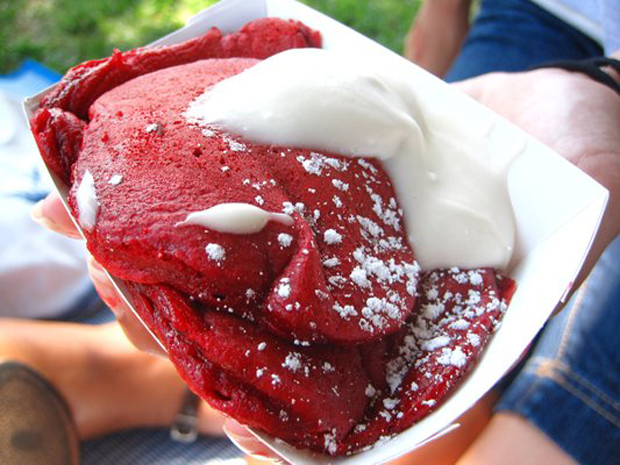 Buttermilk
The Buttermilk truck is named after the special ingredient of all the breakfast pastries and delicious homemade bread that makes up the backbone of this truck's menu. Serving up delicious pancakes and breakfast pastries (red velvet anyone?) as well as sliders and sandwiches, this truck's fare will fill you up and leave a smile on your face.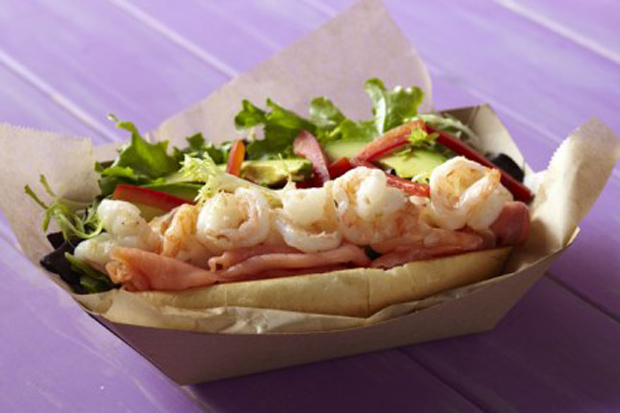 Shrimp Pimp
The name might say it all, but it bears repeating. The Shrimp Pimp truck specializes in all things delicious seafood, deep fried and served with plenty of sauce and fixings in tacos and on sandwiches. Don't miss out on the Drunken Shrimp Tacos and the signature shrimp po'boy with a side of fries.
What's your favorite food truck? Share your top picks on our comments section.
Facebook
Tweet
Linkedin
Pinterest
Google +
Interested in becoming a Contributor?