LA is know for fantastic beaches, but not all beaches are created equal, especially when it comes to family friendly beaches.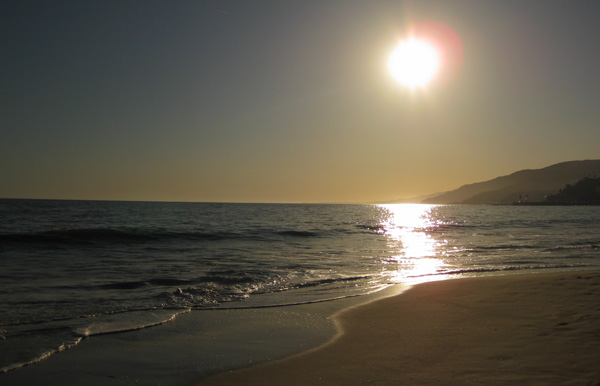 LA is know for fantastic beaches, but not all beaches are created equal, especially when it comes to family friendly beaches. However, there are several well-groomed beaches frequented by families, featuring clean water, lifeguards and safe swimming conditions, bathroom facilities and family-friendly attractions nearby. Here are some of the best options LA has to offer:
Annenberg Beach House
This relic of newspaper baron William Randolph Hearst was formerly a sprawling 100-room estate. Much of it has since been torn down, however the heart of the original building still remains and apart from boasting a fantastic piece of California's golden history (complete with exhibits that both parents and kids can enjoy), the Beach House features a splash pad perfect for toddlers, a public pool and play area. What's more, the Beach House is just a walk across the parking lot to the actual beach, so visitors can get the best of both worlds.
Zuma Beach
30000 Pacific Coast Hwy, Malibu
Zuma has the cleanest water of nearly any beach in the Los Angeles area, as it sits at a point far away from any storm drainage. Zuma also offers much better swimming conditions for youngsters than some of Malibu's more Westward beaches such as Point Dune. This is because Zuma has a longer sand shelf, which makes for waves that are usually more gentle than other beaches in the area. It offers multiple lifeguard locations and bathroom facilities and there's even an LA County Sherri's Office branch at the beach.
Neptune's Net
, a classic California coastal fish stand just up the road on PCH, is a great option for a snack on the way home.
Redondo State Beach
Torrance Blvd and Esplanade Ave, Redondo Beach
Redondo is the best beach to take kids in all of the South Bay. It is removed from the party atmosphere of Manhattan and Hermosa beaches, offering a much more quiet scene away from the riff raff of the crowded bars. Families can walk along the Redondo Beach Pier, which is rife with kid-friendly shops and it even has an old-school arcade. There is ample parking in several structures along the beach.
Will Rogers State Beach
Pacific Coast Hwy and Temescal Cyn Rd, Malibu
Will Rogers offers parking very close to the sand, which is great for those who don't want to walk across the parking lot in bare feet. The beach also has a very short and navigable hiking trail, which is a fun departure from the water and is one of the only beaches in the L.A. area that has a playground. Showers, lifeguards, and all of the usual accoutrements are available.
Malibu Surfrider Beach
23200 Pacific Coast Hwy, Malibu
Surfrider might not always be calm enough for the kids to swim, but more often than not, the waves are only a foot high, or so. Parking is easy, and unlike some of the more central beaches such as Venice and Santa Monica, the water quality is pristine since Surfrider sits on a point. The beach is also huge, giving plenty of opportunity to set up a private camp where you won't be disturbed. There are restrooms, lifeguards and volleyball courts.
Main Beach Park
Pacific Coast Hwy and Ocean Ave, Laguna Beach
This is the first of a long string of beaches in the affluent community of Laguna in Orange County just south of LA, and by far the best for kids. It offers a protected barricade with rocks on its North side, so the water is calmer than much of the other beaches along the coast. There are bathrooms, showers, lifeguards on duty and a paved ocean-front walk. Bikes can be rented nearby, and there are multiple ice-cream shops and shops within a few blocks.
Find more things to do in LA with the LosAngeles.com Attractions Guide.
Facebook
Tweet
Linkedin
Pinterest
Google +
Interested in becoming a Contributor?